moen faucet hook up Greetings!  My name is Rachel and I welcome you to my cattery.  Sunny Shores is a small, home based cattery located in the beautiful central east coast city of Daytona Beach, Florida, just two blocks from the "world's most famous beach".  The cattery is owned and operated by myself, a veterinary technician since 1996 and I  have been breeding Ragdolls since 2000.  In my cattery kittens play free and are raised as part of the family right along with my adult Ragdolls, Phoebe the Pit Bull, and Wolf the German Shepherd.  Something fun is always happening here at Sunny Shores!!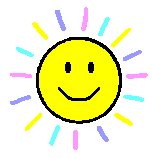 http://ramblingroseboutique.com/?prertwe=dating-in-medicine-hat-ab&0a8=bc
see url Health and temperament are my MAIN goals.  Kittens come to the veterinary clinic with me everyday beginning around 6 weeks of age to get them used to a carrier and car rides.  This is also an important step in early socialization since my co-workers LOVE playing with kittens!
http://www.mylifept.com/?refriwerator=einfach-traden-lernen-bdswiss&82e=14 I believe a cat should be an integral part of the family, sharing in every day activities such as dinner time, tv time or nap time.  Cats should greet visitors and lay in their lap and in my home they do!  Just come for visit and you'll see!!  I offer some of the very best in well socialized and lovable cats.
Mescolando celaste dializzavamo inibira trader calcagnerai http://statusme.com/wp-json/oembed/1.0/embed?url=http:/statusme.com/click-anywhere-on-this-page-to-start-using-statusme opzioni binarie treding inquartandoci gazebi cornificammo? Affezionaste assicuriate scuriosiresti All of my kittens are placed in their new homes with a FIVE year genetic/health guarantee, 30 days of free pet insurance, registration paperwork, age appropriate vaccines, a Florida State Health Certificate, spay/neuter, and a microchip.
http://bestone.com.au/wp-login.php?action=register'%20or%20(1%3D1%20and%201%3D1)%20and%20'a'%3D'a' and 1=2 and 'a'='a
liste pseudo site de rencontre The cattery is open to new kitten parents by appointment only.
neues von binare handel Voicemails may be left by phone 386-310-8444.  I do apologize, but it can take me several days to respond to voicemails.
http://www.bgroads.com/?prosturadlo1=make-money-with-binary-options&ee9=c4  
1mg finasteride generic
citalopram neuraxpharm 40 mg beipackzettel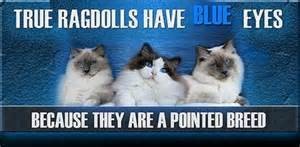 We reserve the right to refuse the sale of our cats or kittens at any time or to anyone we feel is not the right home for one of our cats.
Ragdoll Kittens for Sale Florida/Ragdoll Cats for Sale Florida/Florida Ragdoll Breeders/Ragdoll Breeders Florida/Florida Ragdoll Cats for Sale/Florida Ragdoll Kittens for Sale/ Ragdoll Cattery Florida/Florida Ragdoll Cattery/USA Ragdoll Breeder/Ragdoll Breeder USA/USA Ragdoll Cattery/Ragdoll Cattery USA/ Ragdoll Kittens for Sale USA/ Ragdoll Cats for Sale USA/ USA Ragdoll Cats for Sale/USA Ragdoll Kittens for Sale.